Ref No: DNT/MAINT/20231004-001
Dear Valued Customers,
Warmest greetings from Dagang Net Technologies Sdn Bhd.
NOTIFICATION OF SERVICE DISRUPTION
Please be informed that there will be an adhoc preventive maintenance exercise to be conducted as per the following details:
Date: 7 October 2023 (Saturday)
Time: 3.00 pm to 7.00 pm
Duration: 4 hours
During the above outage window, the following services will be temporarily unavailable: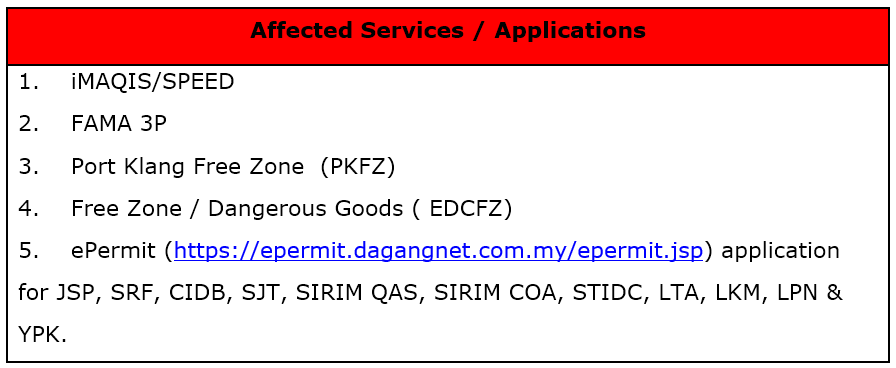 To minimize disruption to your business operations, you are advised to:
1. Plan ahead on your activities and transactions
2. Avoid any activities and submissions within two (2) hours prior to the downtime
3. Print all regulatory documents ahead of the downtime as access to all systems will not be available
Should you require more details, please reach out to our Careline at 1 300 133 133 or email careline@dagangnet.com.
Thank You