Ref No: DNT/MITI/20210506-01
Dear Valued Customers,
Warmest greetings from Dagang Net Technologies Sdn Bhd.
NOTIFICATION : CLOSURE OF MITI APPROVAL PROCESS FOR ePCO DURING EID Al-FITR 2021
Reference is made to the attached announcement from Ministry of International Trade and Industry (MITI).
In conjunction with the Eid Al-Fitr celebration, the approval process by MITI officers for ePCO system will be closed from 12th May 2021 (Wednesday) at 12.01 AM until 17th May 2021 (Monday) at 07.59 AM.
The approval process will resume on 17th May 2021 (Monday) at 8.00 AM. Any urgent matters during the closure period, you are advised to email to the officer for further action.
Please refer to the attachment for further details.
Should you require more information, please reach out to our Careline at 1 300 133 133 or email careline@dagangnet.com.
Thank You
Attachment:
ePoster Penutupan Sistem ePCO (English)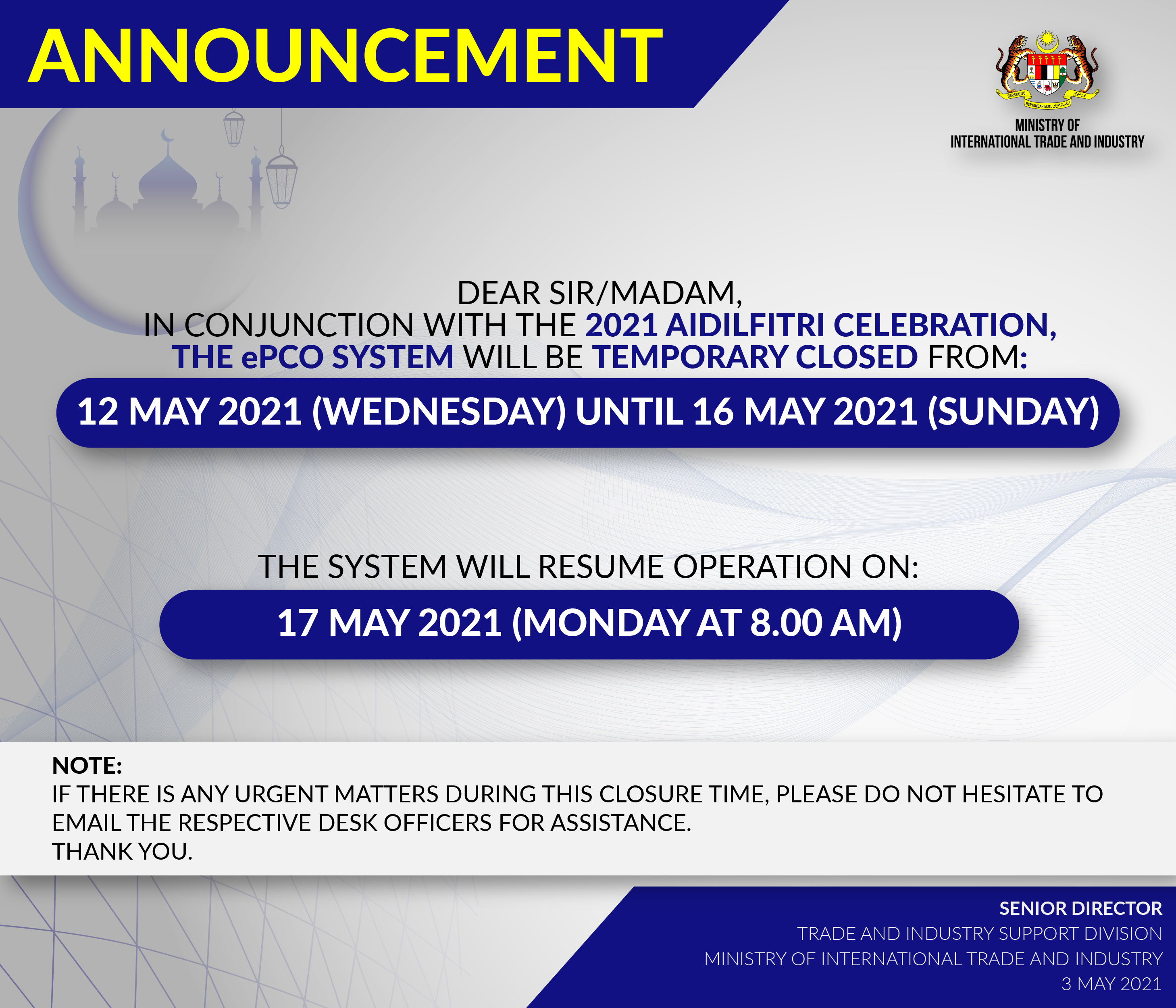 ePoster Penutupan Sistem ePCO (BM)