Ref No: DNT/MAINT/20200807-001
Dear Valued Customers,
Warmest greetings from Dagang Net Technologies Sdn Bhd.
NOTICE OF DAGANG NET SERVICE DISRUPTION
We wish to inform you – our valued customers – that there will be disruptions to Dagang Net's services from Saturday, 15 August 2020 (22:00hrs) to Sunday, 16 August 2020 (04:00hrs) to facilitate a preventive maintenance exercise (messaging gateway migration).
During these six (6) hours scheduled downtime, the following services will be temporarily unavailable: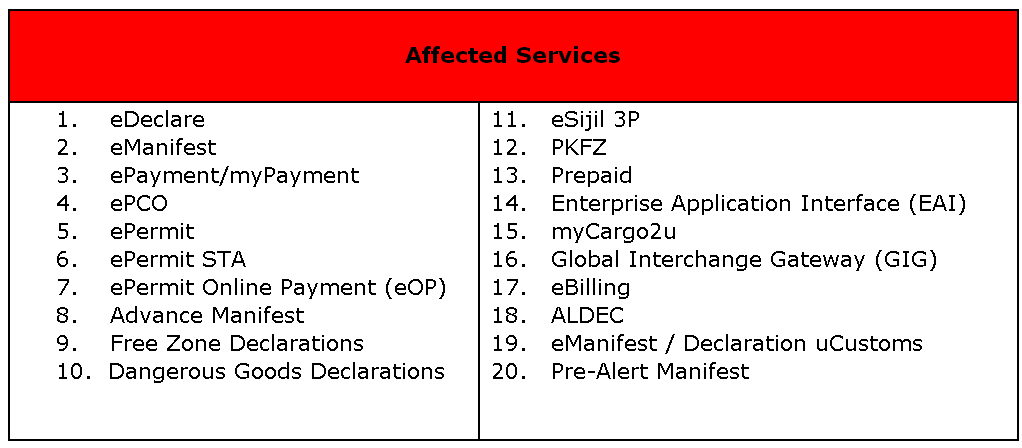 To minimize disruption to your business operations, you are advised to:
1. plan ahead your activities and transactions
2. avoid any activities and transaction two (2) hours prior to the downtime
Should you require more details, please contact our Careline at 1 300 133 133 or email to careline@dagangnet.com.
Thank You