Ref No: DNT/NSW/EPERMIT/20230215-001
Dear Valued Customers,
ANNOUNCEMENT ON THE NEW EPERMIT SYSTEM SCREEN ENHANCEMENT
Please be informed that Dagang Net will be deploying an update to new ePermit system (https://newepermit.dagangnet.com.my/) screen to prioritize user experience in order to benefit search engine optimization and performance.
Further updates on the above enhancement exercise will be distributed from time to time as we approach the deployment date.
Should you require more information & technical assistance, please reach out to our Careline at 1 300 133 133 or email careline@dagangnet.com.
Thank You.
Attachment:
Appendix_1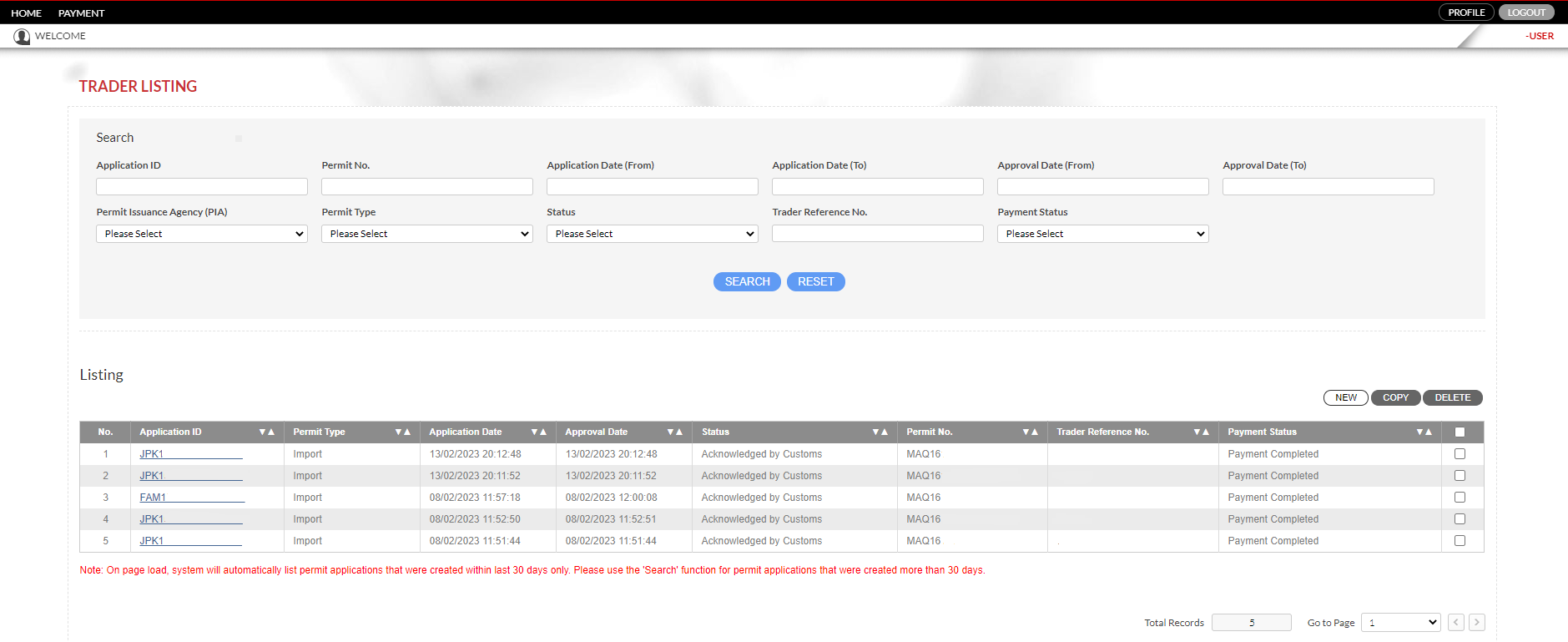 Appendix_2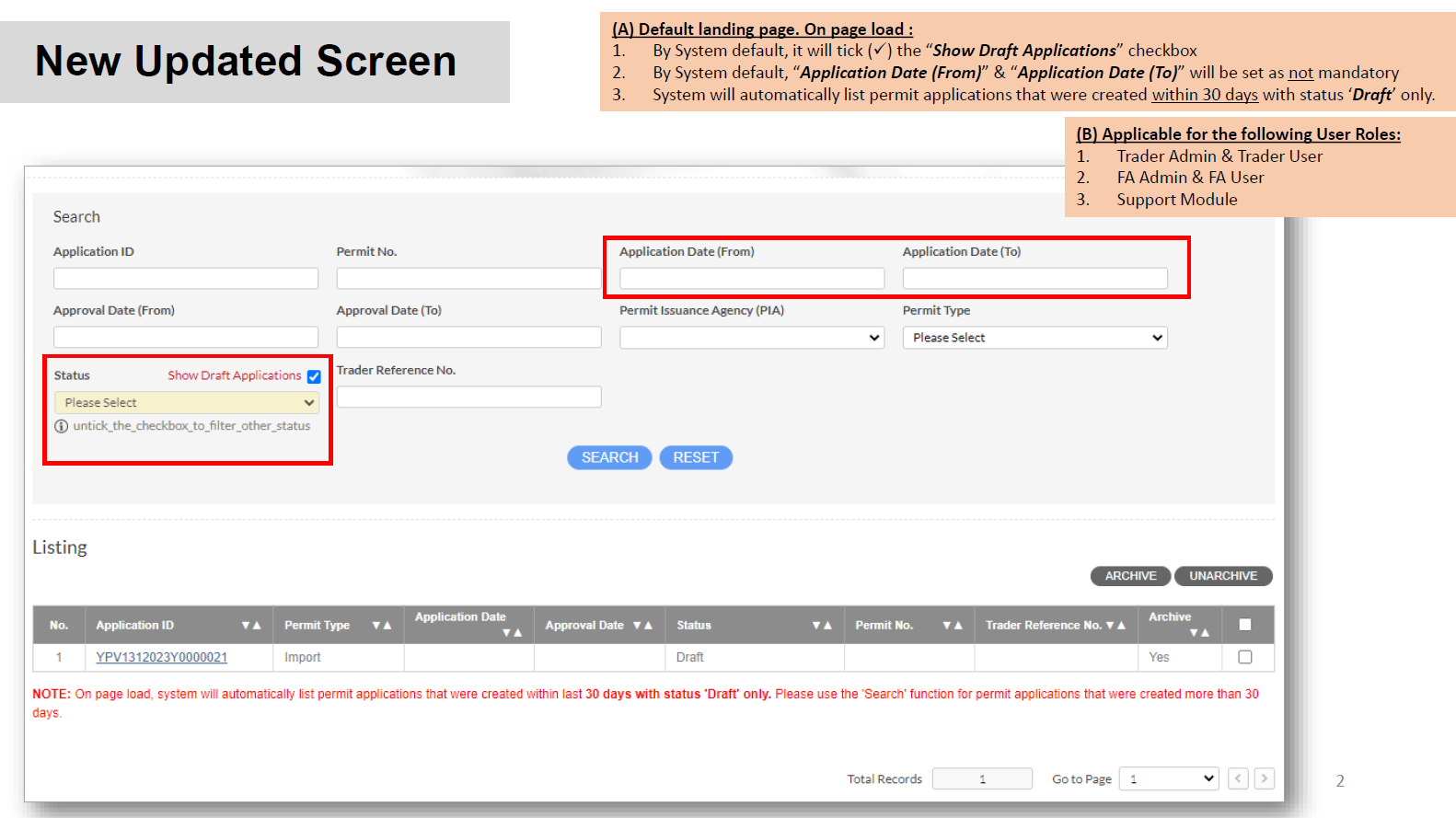 Appendix_3