Ref No: DNT/EMS/20230328-001
Dear Valued Customers,
Warmest greetings from Dagang Net Technologies Sdn Bhd.
ANNOUCEMENT: EMANIFEST COMPOSITE FORM
Please be informed that there will be a new deployment exercise for eMS System as per the following details:

Please be informed the existing manifest forms as below will remain until further notice.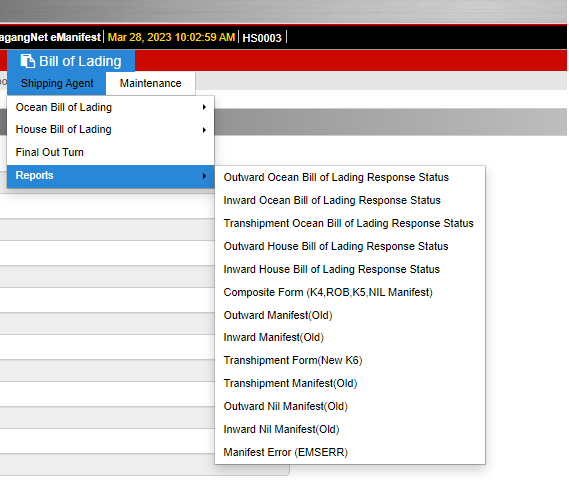 During the entire duration for the scheduled downtime, links to the eMS System application at https://newemanifest.dagangnet.com.my/ will NOT be available.
Therefore, to minimize disruption to your business operations, you are advised to plan ahead your activities and transactions.
Should you require more information & technical assistance, please reach out to our Careline at 1 300 133 133 or email careline@dagangnet.com.
Thank You